Utility Invoice Validation: Frequently Asked Questions
Utility bill management can be a complex and onerous task in large organisations, which is why many organisations outsource the process to a specialist third party.
To help you to learn more about invoice validation, and the benefits, we've put together a list of commonly asked questions.
What

does

Concept's

u

tility

i

nvoice

v

alidation

service

involve

?
Utility invoice validation outsources the entire process of receiving, validating and managing your utility invoices, to us. We identify billing errors, seek refunds and resolve issues on your behalf, so that you only pay for what you use. The result is an accurate report for quick and easy upload to your accounts payable system.
We also produce consumption calculations for tenant billing and take care of supply contract admin when you acquire, move or dispose of property.
Am I paying the correct amount for my utilities?
Unfortunately, utility billing errors are commonplace – particularly in multi-site organisations or in organisations that are new to invoice validation. The good news is that historical billing errors can be claimed as far back as six years in England and Wales, and five years in Scotland.
Which utilities do you manage?
We take care of all your electric, gas and water invoices. We have relationships with all the major suppliers and many years' experience in understanding the complexities of supply agreements, and what you should be paying for.  
Do we send our invoices to you?
With your consent, we'll receive your invoices directly from the supplier, and store them securely online. You will have access via our client portal, which will show you which invoices have been validated and which are being investigated by our team. If any invoices are under dispute, you will see real-time progress on resolution.
What types of organisations

use

utility invoice management?
We work with all types of large organisation in both the public and private sector, including local authorities, NHS trusts and facilities management companies (take a look at our clients).
We find our service is of particular benefit to multi-site organisations that require support with tenant billing and supply change admin.
Does Concept help with portfolio management?
Yes. many of our clients rely on us completely to take care of the utilities side of things when they acquire, move or dispose of property. This includes:
Getting (correct) contact details for whoever is taking over a disposal, or who is leaving an acquisition, in order to arrange transfer with

suppliers

Liaison with supplier

Arranging meter readings on day of departure and notifying supplier

Arranging for new acquisitions to be added to existing contracts, on the correct date to avoid "out of contract"

rates

Making sure invoices are received and checked – avoiding late payment charges if bills do not appear at the right

place

Providing a general point of contact throughout
Can you help with tenant rebilling?
Yes. For multi-tenanted sites, we can calculate the individual consumption of tenants, ensuring timely and fair re-billing.
How much money can we save through invoice validation?
Savings vary, but with all our clients we find that the service very quickly pays for itself, through the time saved by in-house teams, and the financial savings recouped.
Can you identify instances of energy and water waste?
Yes. Anomalies on bills help us alert organisations to unexpectedly high usage. This might indicate instances of waste, such as a water leak, or equipment left on at night.
This provides an excellent springboard into identifying energy and water saving opportunities. Many of our clients engage us to undertake onsite audits at their premises, to understand how, when and where energy and water is being used.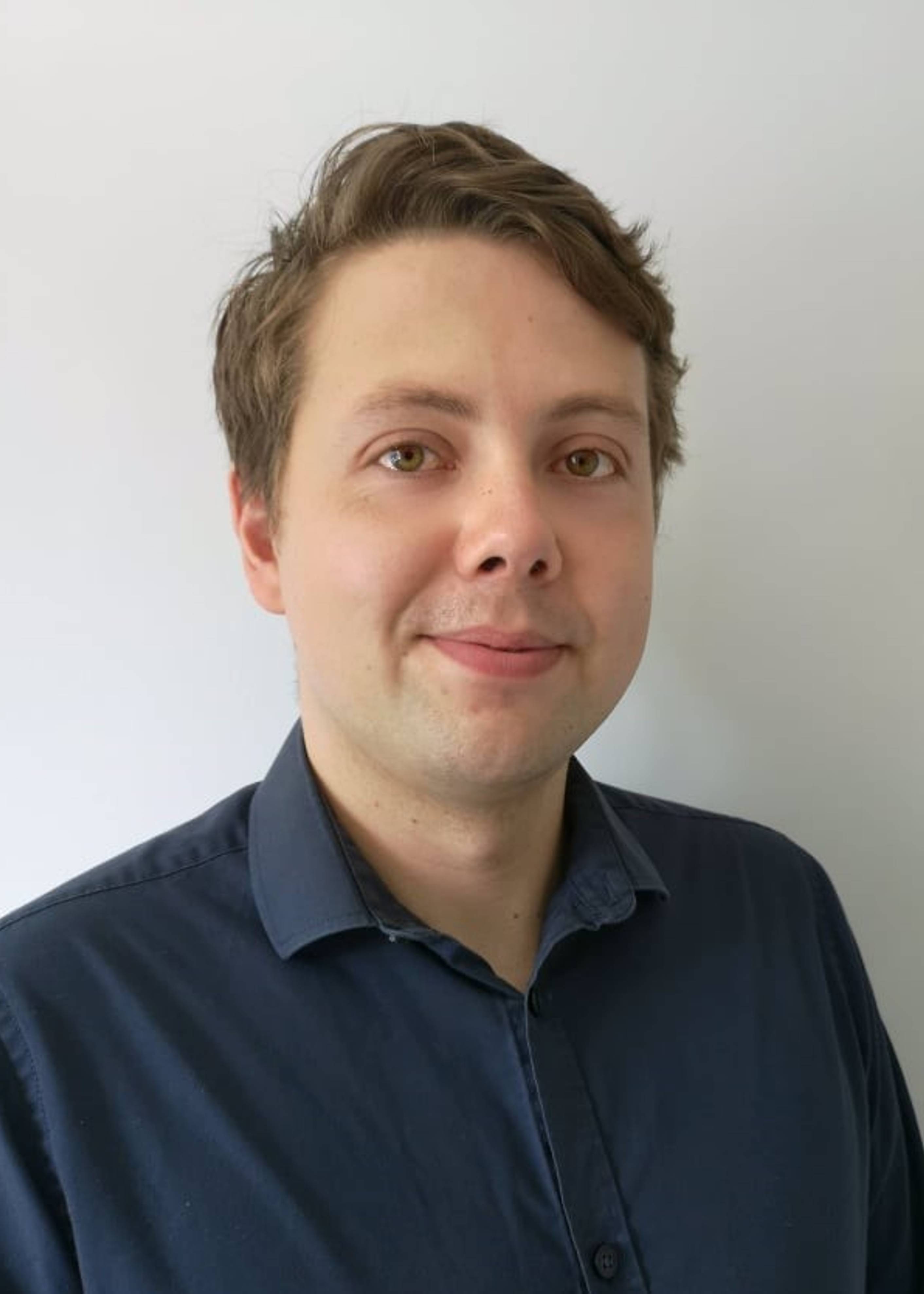 Andrew Goodes, Senior Energy Analyst
A key member of our Bureau team, Andrew has more than ten years' experience helping clients resolve utility procurement issues, engaging with suppliers and taking care of the supply contract admin when organisations move or dispose of property.
Andrew is also responsible for maintaining our extensive database of market intelligence to support the procurement process for electricity, gas and water.
GET IN TOUCH
Want to know a little more?
If you have a question we haven't answered or would like a quote, get in touch with Andrew and the Bureau team.