Green energy procurement: a business guide
Things to consider when cleaning up your energy supply.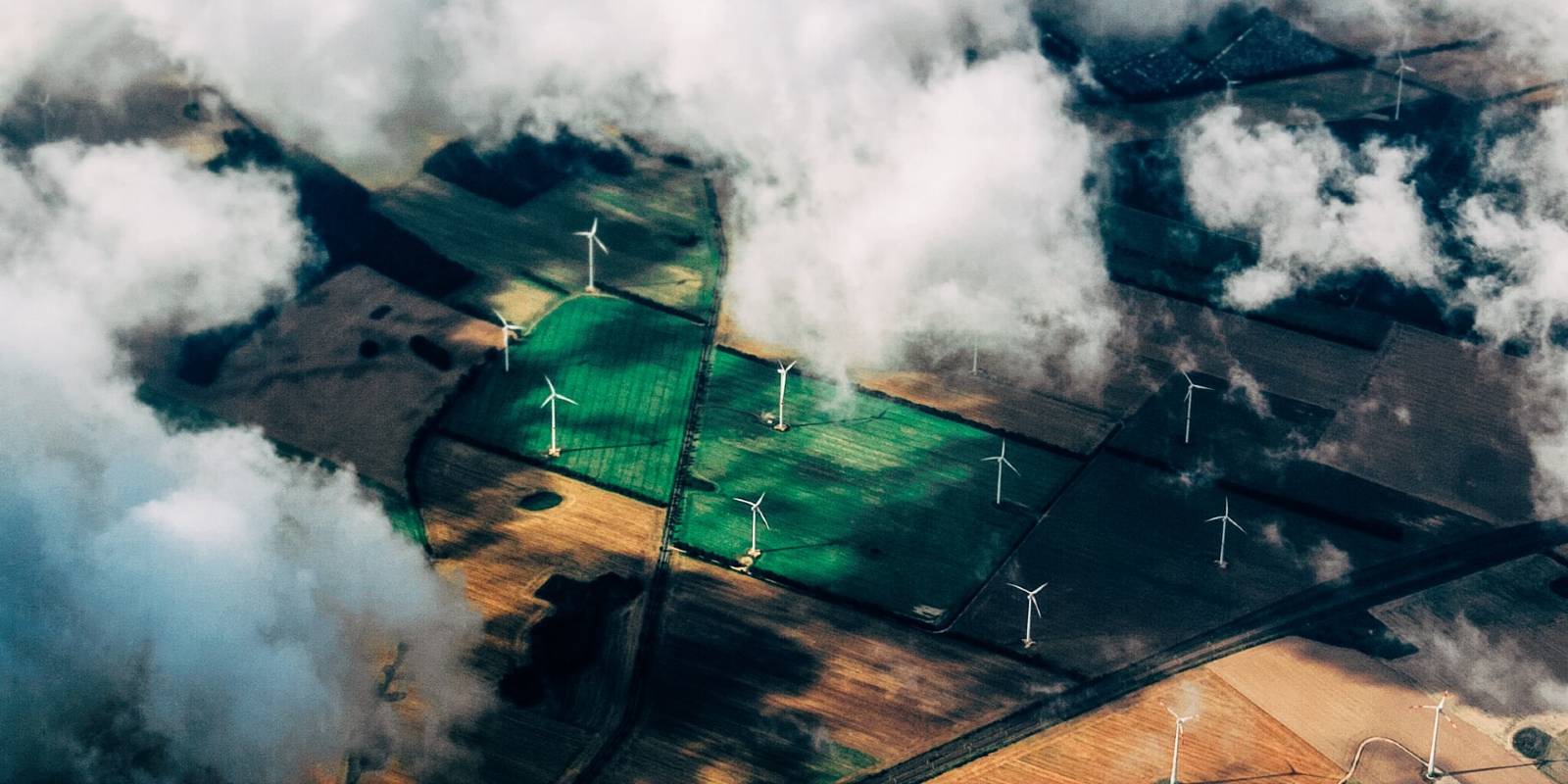 If your business is one of the many trying to reduce its environmental impact, switching to a clean energy supply is one of the most immediate and impactful things you can do.
Price differential is less of a factor than in the past; renewable energy supply contracts have become increasingly cost competitive, particularly green electricity. It also pays to consider the added bottom-line benefits of being green as we move towards a net zero society.
Most energy retailers now offer tariffs marketed as '100% renewable', but not all tariffs are made equal, so a careful consideration of the options is needed.
We've written this guide to help businesses understand:
The commercial case for switching to a green supply contract
A clean energy supply plays a crucial part in an organisation's net zero journey. But it also helps your business meet carbon compliance rules and satisfy the expectations of investors and customers.
Greening your energy supply can help you: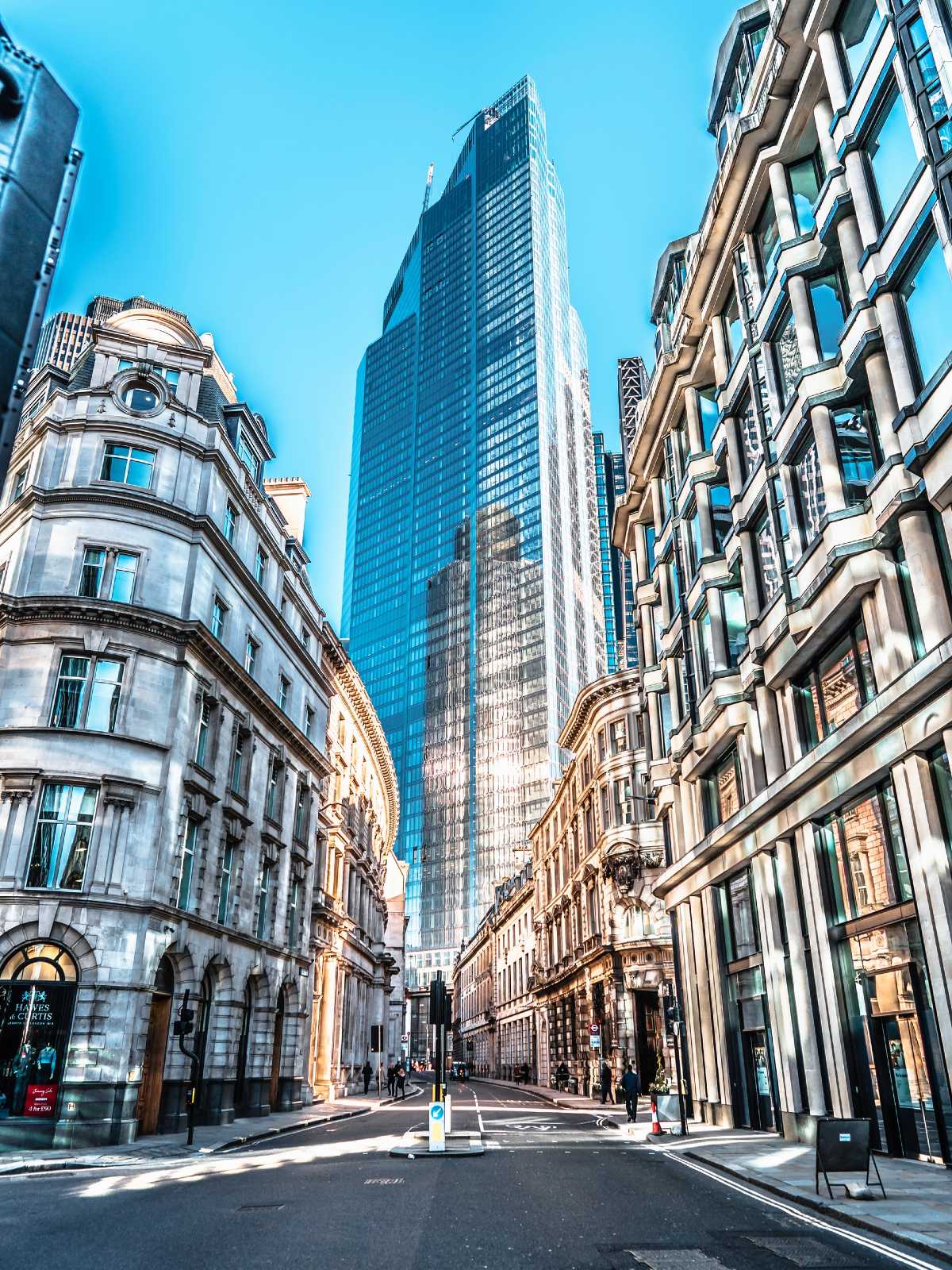 Comply with tightening government policy, including Streamlined Energy and Carbon Reporting (SECR), and new Sustainability Disclosure Requirements (see below).
Respond to investor demands. To help investors make green decisions, the government is set to introduce new Sustainability Disclosure Requirements (SDR) for certain large businesses in the UK. But even without the policy imperative, it's hard to ignore the growing calls from investors for businesses to clean up. 53 leading investors, managing more than USD $14 trillion of assets recently called for tighter governance around companies' net zero commitments. Another 457 investors called on global governments to make climate disclosure mandatory for companies.
Meet customer expectations. British adults are consistently ranking the environment as one of their top three most important issues facing the country today, according to a YouGov poll. It is affecting their buying habits too: a recent Accenture survey found that consumers increasingly want to do business with brands that take their environmental responsibilities seriously.
The pressure is perhaps even more evident in the B2B market. Many businesses with net zero targets are aiming to go beyond the emissions within their control and decarbonise their entire value chain too. With this comes pressure on supply chain partners to set net zero targets of their own. The public sector is tightening its procurement rules too – if you're bidding for major central government contracts, you now need to commit to net zero and have a credible carbon reduction plan in place.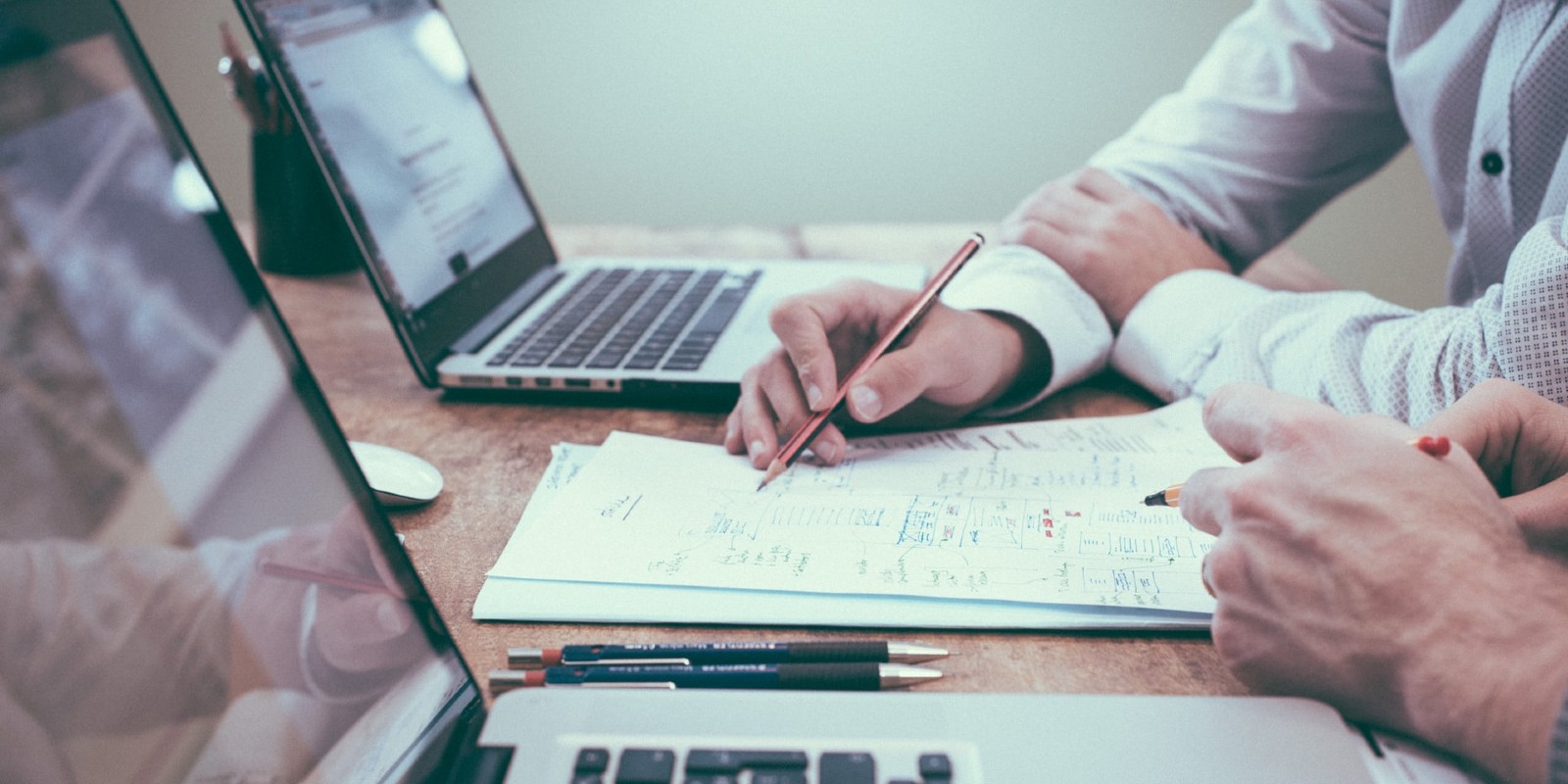 Green energy and mandatory reporting 
Many large UK businesses are subject to Streamlined Energy and Carbon Reporting (SECR) regulations, which require them to publicly report on energy use and emissions sources. Companies can report a reduced net emissions figure if they are using renewable energy in some way, whether this is through onsite generation, corporate power purchase agreements, or via a green tariff. Given that SECR reports are publicly available, reporting a truly green energy supply offers significant reputational benefits.
The government is also set to introduce new climate impact reporting rules for UK companies.
The new Sustainability Disclosure Requirements (SDR) aim to build on existing climate reporting frameworks (such as reporting aligned with the Task Force on Climate-Related Financial Disclosures) and go further. As part of SDR, companies will have to publish a net zero transition plan: to be credible this should include plans to move to a clean energy supply.

Electricity
What are the different types of green electricity tariff?
100% renewable or green electricity tariffs are marketed as being backed by energy produced solely from renewable sources, for example wind, solar, hydro and biomass. Energy retailers wishing to market their tariffs in this way have three options:
Owned generation. They can build their own generating assets (wind farms, for example) and "match" the output to customer demand.
Buy directly from renewable generators. Retailers enter into a contract (known as a power purchase agreement or PPA) with independent generators, and match output to customer demand.In both these cases, energy regulator Ofgem issues generators with certificates for every MWh of green energy they produce. These are called REGOS – Renewable Energy Guarantees of Origin. The supplier buys these certificates along with the power, as evidence that the power is renewable. This is known as a 'bundled trade'.
Wholesale trading. REGO certificates can also be sold separately ('unbundled') from the energy itself. So, an energy supplier can buy all its energy from the wholesale market (a mix of "dirty" and "clean" energy) and then buy enough REGO certificates to label a tariff as green.
Are all these options equally "green"?
The first two routes mean that suppliers are either building renewable assets to meet customer demand, or they are investing in and purchasing directly from generators who are doing the same. In both cases, this is likely to stimulate investment in renewables and support the growth of renewable energy. Often supplier profits are reinvested into renewable generation ensuring growth of green generation in the UK electricity mix to continue to meet increased customer demand.
It is the third option which is less clear cut. This route is legal and very commonplace, but it has attracted much criticism and media attention in recent years. The government has launched a review into the issue, and whether the rules around what can be called a 'green' tariff remain fit for purpose.
Critics argue that the environmental benefits of this route are being overstated, because retailers are buying their energy from the wholesale market and then buying REGO certificates to "green" it. Unbundled REGOs are plentiful, and cheap. Purchasing REGOs does not help to finance the construction of renewable assets, as REGOs may be bought without purchasing energy from green generators. The government says that when customers choose this type of tariff, they are "unlikely to have a material bearing on the amount of renewable energy in the national mix ." REGO backed electricity tariffs from a cost point of view are often indistinguishable from regular tariffs. A 1MWh REGO Certificate costs about £0.50 or 0.05p/kWh.
What are REGOs??
We need to start with a quick explanation of how grid electricity works. All power generated by different sources (wind, solar, gas, coal etc) is fed into the same, central transmission system, which is then distributed to homes and businesses across Britain. A common analogy is that of a mixed fruit smoothie – it would be impossible to extract just the apples for example, once it's been blended.
Suppliers can't control exactly what the source of our energy is; we all get a sip of the same 'smoothie'. So, we need a way to account for and track the amount of renewable energy generated on the system. The Renewable Energy Guarantees of Origin (REGO) scheme was introduced nearly 20 years ago, to meet an EU requirement for all member states to be able to record and report what proportion of electricity consumption was from renewable sources. They are issued at a rate of 1 REGO per MWh (Megawatt hour) of electricity generated.
REGO certificates are issued by Ofgem to the generator. Suppliers can buy these along with clean electricity (known as a 'bundled' trade), or buy them separately from the physical power as standalone certificate entities (known as an 'unbundled' trade).
Because there is currently sufficient renewable generation capacity to meet demand, REGOS for electricity are very cheap – around 50p per certificate, which equates to only around 1% of the wholesale cost of electricity.
Choosing the source of power
Some consumers prefer certain renewables over others. For example, the green credentials of biomass have come under question in recent years. So, some retailers offer products which allow you to choose the source of the REGOs. These are sometimes split into:
Standard renewable: Power backed by REGOs from all types of renewable generation.
Natural renewable: Power backed by REGOs from wind, solar, hydro and tidal.
Making an informed choice
As explained in this guide, businesses' green claims are coming under increasing scrutiny. The government is also cracking down on the potentially misleading practice of marketing tariffs as "100% green". It's clear that businesses need to protect themselves from greenwashing claims and be able to back up any environmental statements they make with robust data.
Whatever green supply contract you choose, it's important to know what route the supplier has taken to justify the "100% green" tariff label; and understand how your decision is supporting UK decarbonisation.
Questions to ask include:
Does the supplier generate its own green energy, or does it have direct agreements with generators?
Does the supplier buy wholesale power and green it with REGOs?
What is the supplier doing to support the growth of renewables in the UK?

Gas
What is green gas?
Green gas is biomethane gas produced from decaying organic matter, such as food waste, manure and crops. It's described as carbon neutral because the material that is decomposing has absorbed as much CO2 from the atmosphere in its lifetime as it gives off when it rots. Both types of gas, natural (fossil fuel) and green gas are supplied to homes and businesses from the same gas grid. And unfortunately, only about 1% of gas in the grid is green. The government is working on increasing the proportion of green gas in the grid. But there are several technical hurdles to overcome, because green gas is often not of a sufficient quality to be used in the grid. In the meantime, most suppliers offering green gas tariffs offer a small percentage of green gas, backed by Renewable Gas Guarantees of Origin (RGGOs) and offset the rest through separate carbon reduction schemes. Those suppliers which do offer fully RGGO-backed gas pass on these higher costs to the customer. A 1MWh RGGO costs approximately £8/MWh or 0.8p/kWh, a significant element of a UK gas bill.
How can I make the right choice on green gas?
We will, eventually, have a greener gas grid when technology can meet the challenge. The government is also introducing initiatives to help move businesses and households away from gas heating and towards cleaner alternatives. Recent examples include funding for heat pumps and a planned ban on the sale of new gas boilers. But it's a long road. In the meantime, ethical businesses should do their research into supplier gas offerings and find one that is doing the most to advance decarbonisation efforts. A good start would be to look at suppliers' overall commitment to carbon reduction and increasing UK renewable generation. Are they investing in anything to make the gas grid greener? What are the details of their offsetting projects? Are they partnering with a credible, high quality offset scheme to do so? Decarbonising gas heating in homes and businesses is one of the biggest challenges facing the energy sector, so it pays to find a supplier that is serious about addressing the issue.
How can we help
Concept Energy Solutions is a leading independent energy and water management consultancy. Our Energy Bureau team can navigate the complexities of green energy supply contracts and help you secure agreements that stand up to scrutiny.
We also know price is one of the biggest factors in your decision making. We'll conduct a transparent and auditable tender exercise to get the best prices from suppliers. We use extensive, up-to-the-minute market intelligence, together with a network of industry contacts, to secure competitive supply contract terms and help manage your energy costs.
We'll also give you advice on the best contract type, length and time to go to market, depending on the needs of your organisation.
For advice, contact Andrew Goodes, Energy Analyst in our Bureau team:
andrew.goodes@conceptenergy.org
Tel: 01256 303620